Best tactical shooters you MUST try!
13 August 2022 / Esports, News / Thomas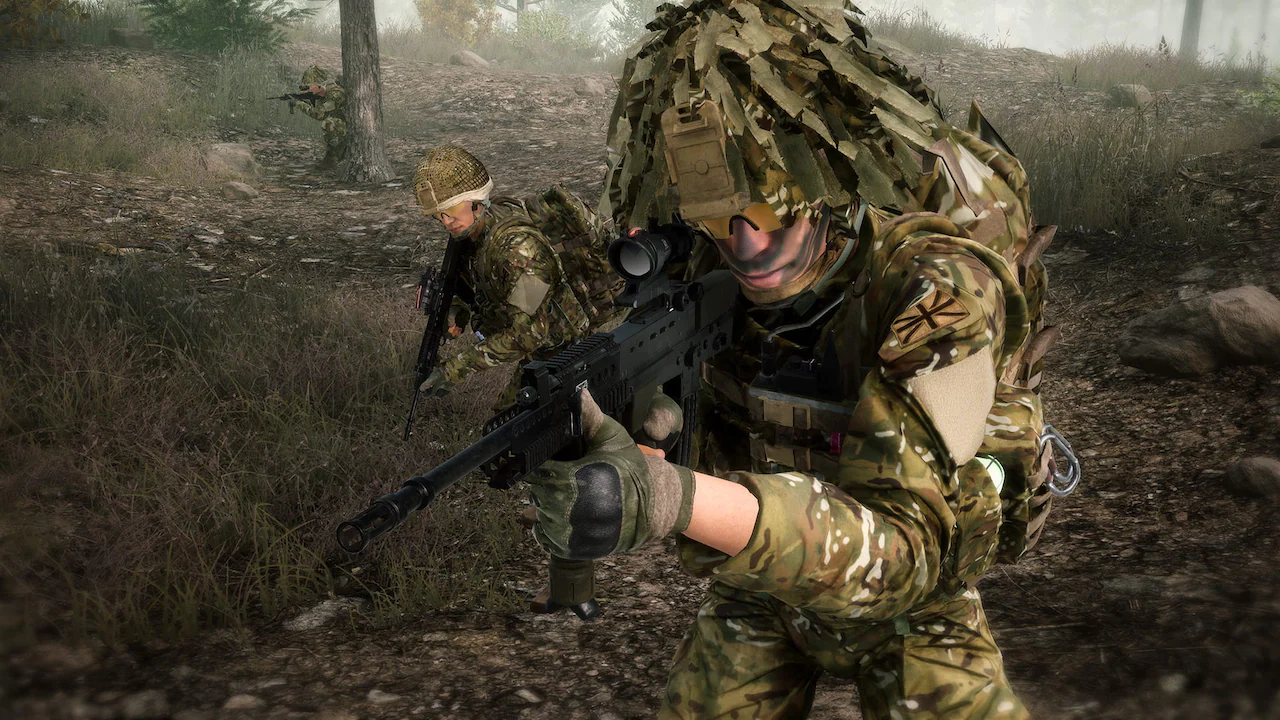 Tactical shooter is a genre which is different than typical FPS games such as Battlefield, Call of Duty, DOOM or Half-Life. Their focus is often put on more realistic gunplay, slow and steady movement paired with careful planning of your each action and a wide choice of weapons, equipment and maps. Such games are often a great choice for military/firearm fans and those who seek more "hardcore" experience from video games. In this article we will present the best tactical shooters that you can play right now!
Tom Clancy's Rainbow Six Siege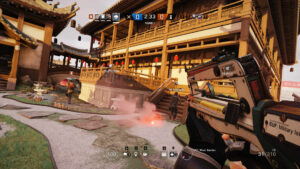 Released in 2015 by Ubisoft, this tactical shooter is a constantly updated and improved instalment of the famous Tom Clancy's Rainbow Six franchise. Currently featuring 64 operators and around 100 firearms, this title provides close quarter combat, destructible environment, traps and barricades which allow to change the layout of the game map and gadgets which are unique for every operator, making the tactical gameplay fresh for a long time and allowing for multiple ways of managing combat situations. Moreover, the players can utilise tactical maps and drones to scout the environments for tactical advantage and to surprise the enemy team. Tom Clancy's Rainbow Six Siege is also an E-Sport phenomenon, having its own pro leagues and major championships, making it ideal for both tactical shooter and E-Sport fans.
For Rainbow Six Siege and Rainbow Six series, please check out our offer on K4G.com here!
Squad

Squad is an realistic online PVP military FPS which features 9 factions and 22 massive maps, allowing skirmishes for 100 players, featuring world-famous armies such as US Army, Russian Ground Forces, British Army and more. Such large-scale battles require good coordination, tactics, and planning, meaning that communication between players is crucial for victory. Squad also provides a vast selection of weapons and military vehicles, inspired by the real-life loadouts and combat transport. Moreover, the players can build fortifications and emplacements to fortify their position on the battlefield. This title is a great choice for those who want maximum realism from both the game's combat and tactics. Additionally, you can experience the battles between the world biggest armies in a realistic setting from the first-person perspective. Sounds cool, doesn't it?
Check out our deals for Squad on K4G.com!
Ready or Not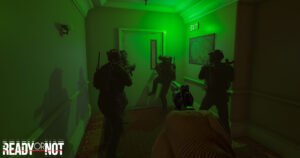 Being a spiritual successor to the SWAT game series, especially SWAT 3 and SWAT 4, Ready or Not is a brutal, realistic and gritty tactical shooter, in which special police units controlled by the players are engaging in various risky missions, such as rescuing hostages, apprehending an active shooter, neutralising terrorists and more. Each map of the game represents a real-life everyday environment such as a hotel, car dealership, gas station and more. The players need to employ various tactics, tools and weapons to bring order to chaos. Furthermore, it is the first game from the list which also has a single-player mode which allows the player to lead an AI controlled SWAT team and issue orders during the mission. In terms of the equipment, yours and your AI team's loadout can be modified with an access to over 60 items such as weapon attachments, NVGs, riot shields, door rams and more! Ready or Not is a great title for SWAT series fans and those who want a realistic, grounded and adrenaline-filled experience in every corner of the map during gameplay.
Buy Ready or Not at an attractive price at K4G.com!
HUNT: Showdown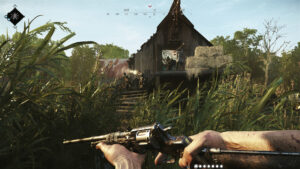 In HUNT: Showdown, a game by Crytek, best known for their Crysis series, we go back to the end of XIX century and take the role of the Hunter, whose task is to hunt nightmarish monsters in the Louisiana Bayou. The setting and task might be a departure from the military setting of the previous 3 games, however Hunt: Showdown provides a unique environment and a tactical first-person PvPvE gameplay in which Hunters have to fight beasts and compete with each other, leading to many tense situations during battles. Remember, not only your character's life is at risk, but you also risk with losing your gold and loot, so each shot, move and mistake counts! Players can play the game solo or in teams of two or three Hunters in game modes such as BOUNTY HUNT MODE, QUICK PLAY MODE and TRIALS MODE, allowing to test your skills against other Hunters or both Hunters and monsters.
Interested? Then check out our deal for HUNT: Showdown on K4G.com!
Hell Let Loose

Are you looking for a hardcore WWII battle experience? Then Hell Let Loose might be what are you looking for! It is a tactical shooter that allows for 100 player battles on huge historic WWII battlegrounds – Omaha Beach, Carentan, frozen forests of Foy? You name it! Moreover, the players can choose from 14 playable roles which provide different weapons, equipment and vehicles. Hell Let Loose allows the players to take part and engage in large tactical moves on the battlefield, making you, a singular soldier, a part of a giant war machine in which teamwork and the decisions of fellow soldiers can influence whether you will win the battle or not. Besides on-foot movement, the players can take control of various WWII vehicles and tanks, which makes the battles in this tactical title even more interesting and immersive!
Check out our deals for Hell Let Loose here!
And that wraps it up for this article! Have you found a tactical shooter that interested you enough to check it out? Or maybe you are looking for a different tactical game? In that case you can always try our offer on K4G.com for other tactical games!