Hogwarts Legacy – everything you should know before release
10 February 2023 / News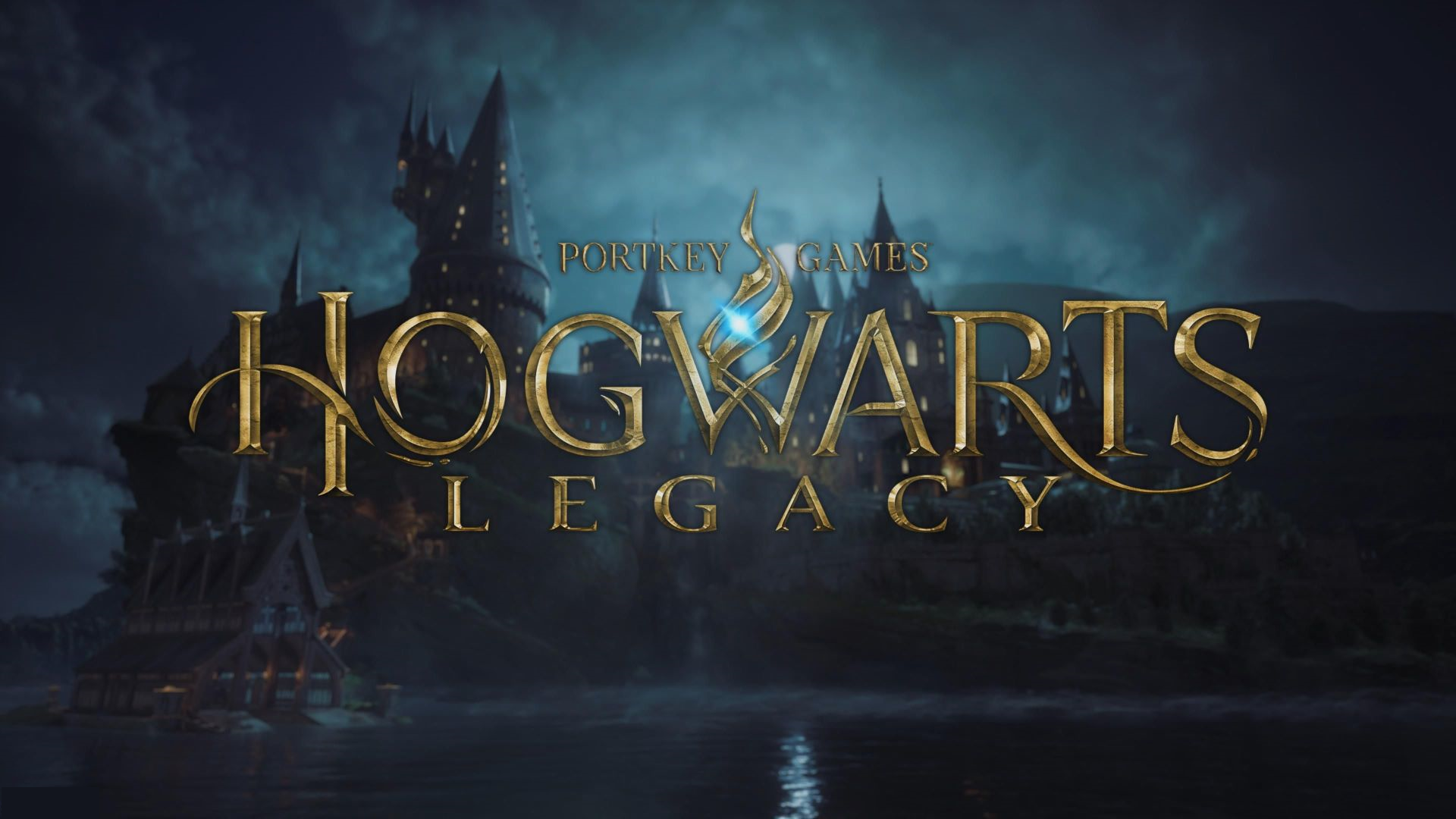 A weekend filled with magic and enchantment awaits.
The wait for the release of Hogwarts Legacy is almost over, and soon you will be able to immerse yourself in the magical world of the renowned School of Witchcraft and Wizardry. The game offers a plethora of activities, including spell-casting and puzzle-solving, and you can even integrate your Hogwarts house and wand from the Harry Potter fan club.
To ensure that you're on time for your first class, here are the specific release times for Hogwarts Legacy, organized by region.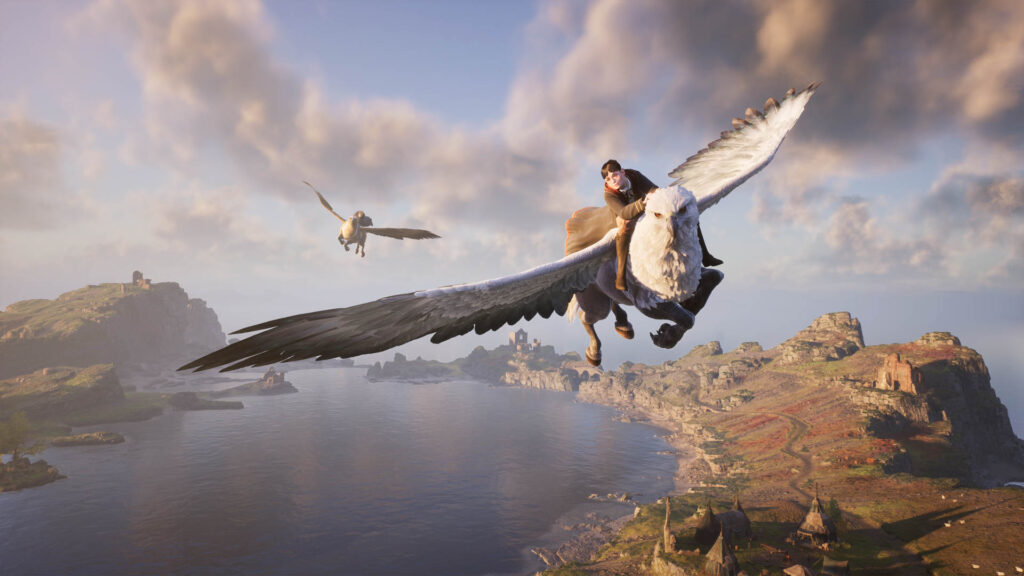 Hogwarts Legacy release times
Hogwarts Legacy is set to officially release on February 10 and will unlock globally for PC players at 7 pm CET. Here's how that breaks down in other time zones:
Los Angeles: 10 am PT
New York: 1 pm ET
London: 6 pm GMT
Paris/Warsaw: 7 pm CET
Early access to the deluxe edition of Hogwarts Legacy has been available since February 7th for those who pre-ordered it, which has resulted in nearly 500,000 players already participating in the game. Despite backlash and pledges from some not to support the game due to the controversial views on trans rights held by Harry Potter author J.K. Rowling.
You can start downloading the game now if you choose to preload Hogwarts Legacy, and it is advisable to do so in advance as the game file is a substantial 70 GB. If you're eager to begin playing, it's best to start the download process now.
Check our Hogwarts Legacy offer right here!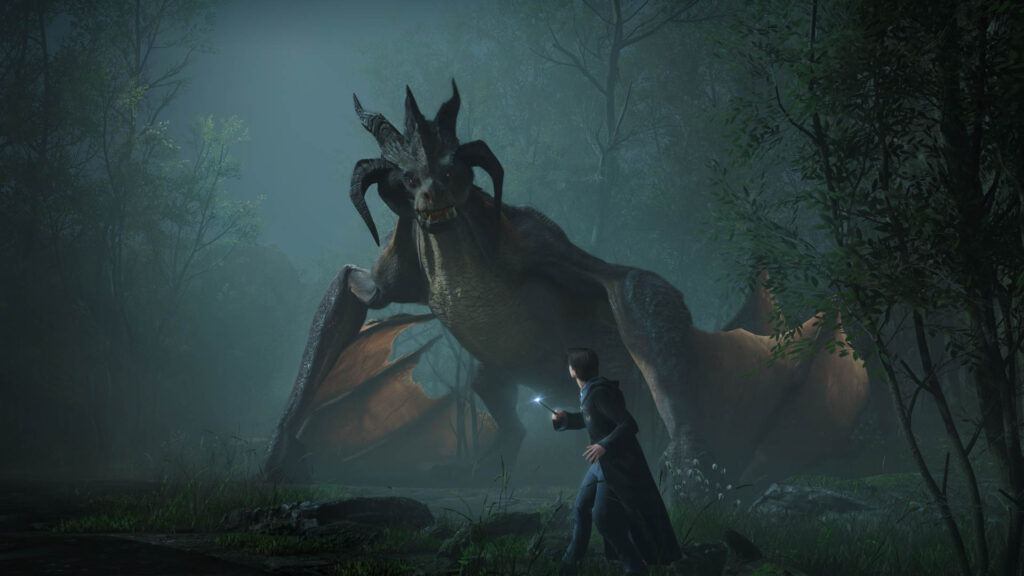 Nearly 500,000 players have already begun playing Hogwarts Legacy on Steam, despite it not officially being released yet.
The repeated transphobic statements made by Harry Potter author J.K. Rowling have made Hogwarts Legacy one of the most divisive video games in history. Despite this, the game has achieved massive popularity on Steam and Twitch, where it has been played and watched by hundreds of thousands of players before its official launch.
Although its official launch is set for February 10, those who purchased the deluxe edition of Hogwarts Legacy were given the opportunity to start playing up to 72 hours early, on February 7. This early access has attracted significant attention, with SteamDB reporting that over 489,000 players are currently playing the game. Although it is not yet officially released, it is a highly popular game, and if it were to appear on the Steam top 100 list, it would currently occupy the third position, trailing behind only Dota 2 and surpassing PUBG.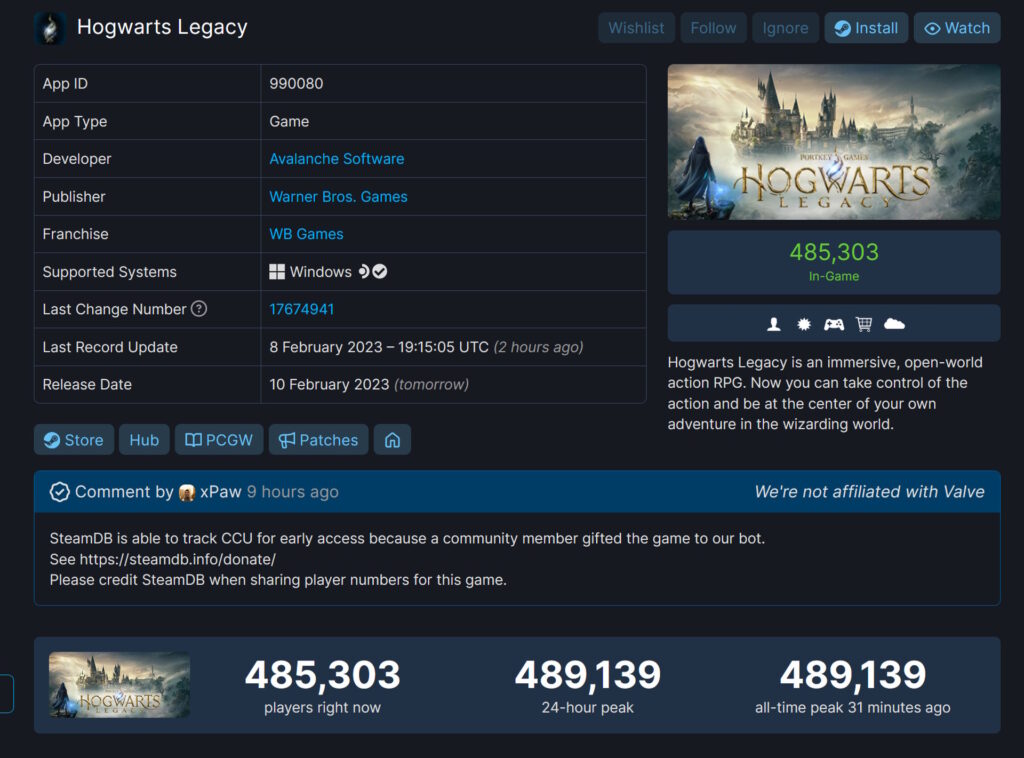 This popularity contradicts recent sensational claims that streamers "may lose their jobs" for playing Hogwarts Legacy on their channels, which is a baseless and easily discredited assertion that was widely circulated on social media.
It was always clear that Hogwarts Legacy would be a success, despite facing criticism. The high number of pre-purchases alone have made it one of the top-selling games on Steam, and it currently holds the number one position on the sales list.
However, the extent of this success is surprisingly impressive. It is important to note that this player count only encompasses those who purchased the deluxe edition at $70 or £60 and utilized the early access period on Steam. This does not take into account the sales of the standard edition, the deluxe owners who either chose not to or missed the early access period, and the releases on the Epic Games Store and various consoles, which are likely to attract even larger audiences.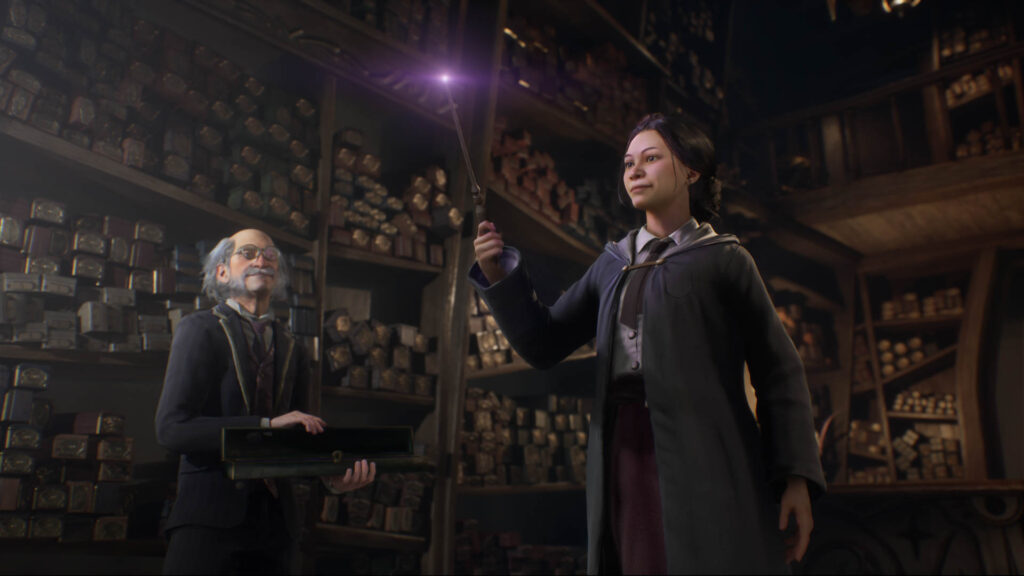 Hogwarts Legacy story details
Hogwarts Legacy brings players to the wizarding world of the 1800s, set 100 years prior to the events depicted in the Harry Potter books. The game features an all-new story, in which players take on the role of a fifth-year student at Hogwarts who has been granted late admission due to their possession of a key to an ancient secret that threatens the world of witchcraft and wizardry. Players will embark on a perilous quest to uncover the truth hidden within the wizarding world, explore familiar locations, and encounter a fresh cast of characters, as envisioned by Avalanche Software.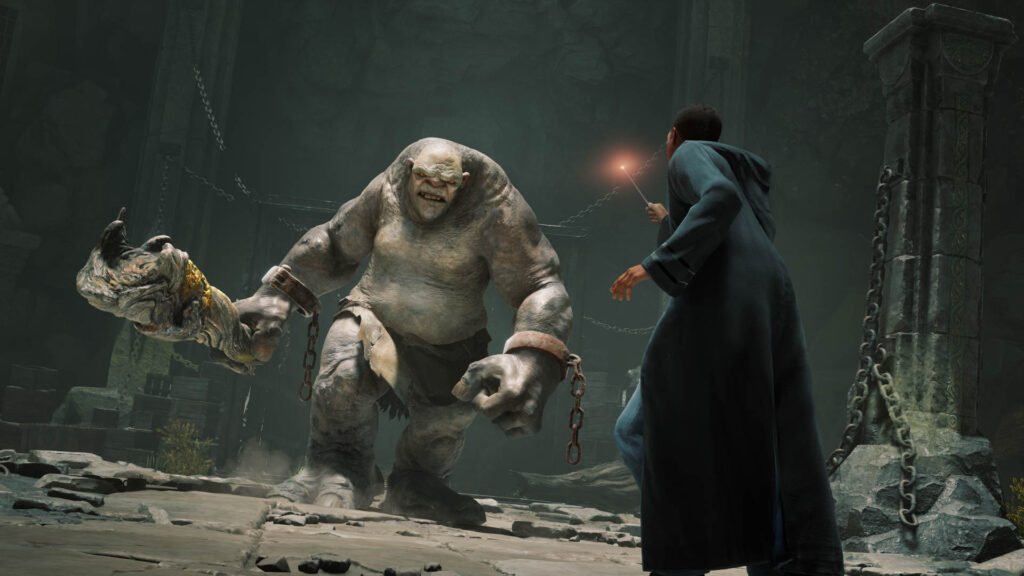 Hogwarts Legacy open world setting
The setting of Hogwarts Legacy extends beyond the confines of Hogwarts School of Witchcraft and Wizardry. Players will embark on an open-world adventure, allowing them to explore various locations including the Forbidden Forest, Hogsmeade Village and potentially, new locations yet to be revealed by Warner Bros. Games. The highlight of the game is the fully-realized Hogwarts Castle, offering players the freedom to attend classes, hone their magical skills, brew potions, master magical creatures, uncover hidden dungeons and secret passages within the castle, and solve challenging puzzles scattered throughout the school.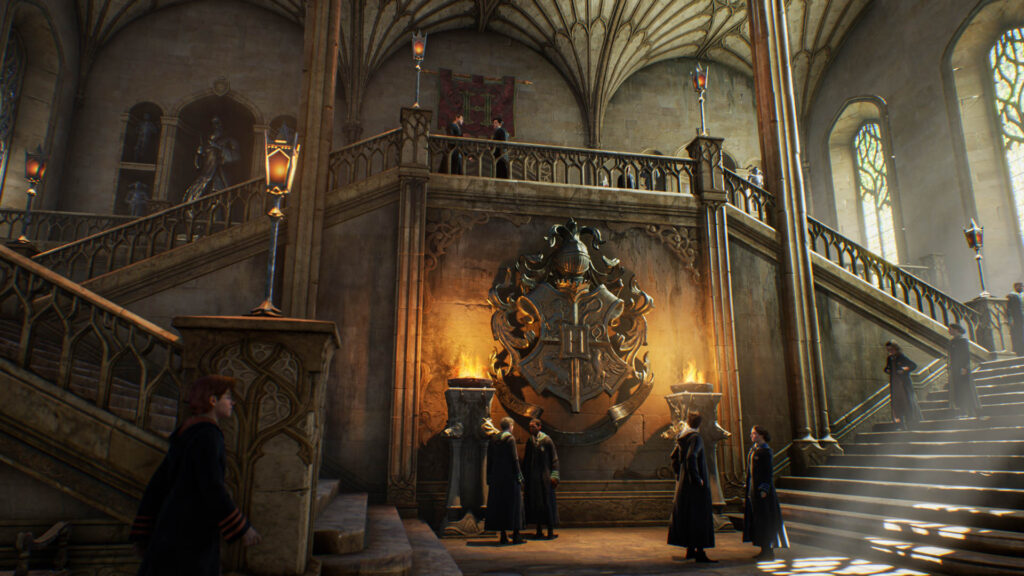 The release of Hogwarts Legacy will be available on PC on February 10th, with the launch time set at 10 AM Pacific Time, 1 PM Eastern Time, and 6 PM GMT. Meanwhile, the PlayStation 5 version will become accessible at midnight in your respective time zone, with the exception of the North American Pacific time zone, which will become available at 9 PM. The launch dates for the PlayStation 4 and Xbox One versions have been set for April 4th, while the Nintendo Switch version will follow on July 25th.