Upcoming HOT game releases for July and August 2022
4 July 2022 / Esports, News / Michael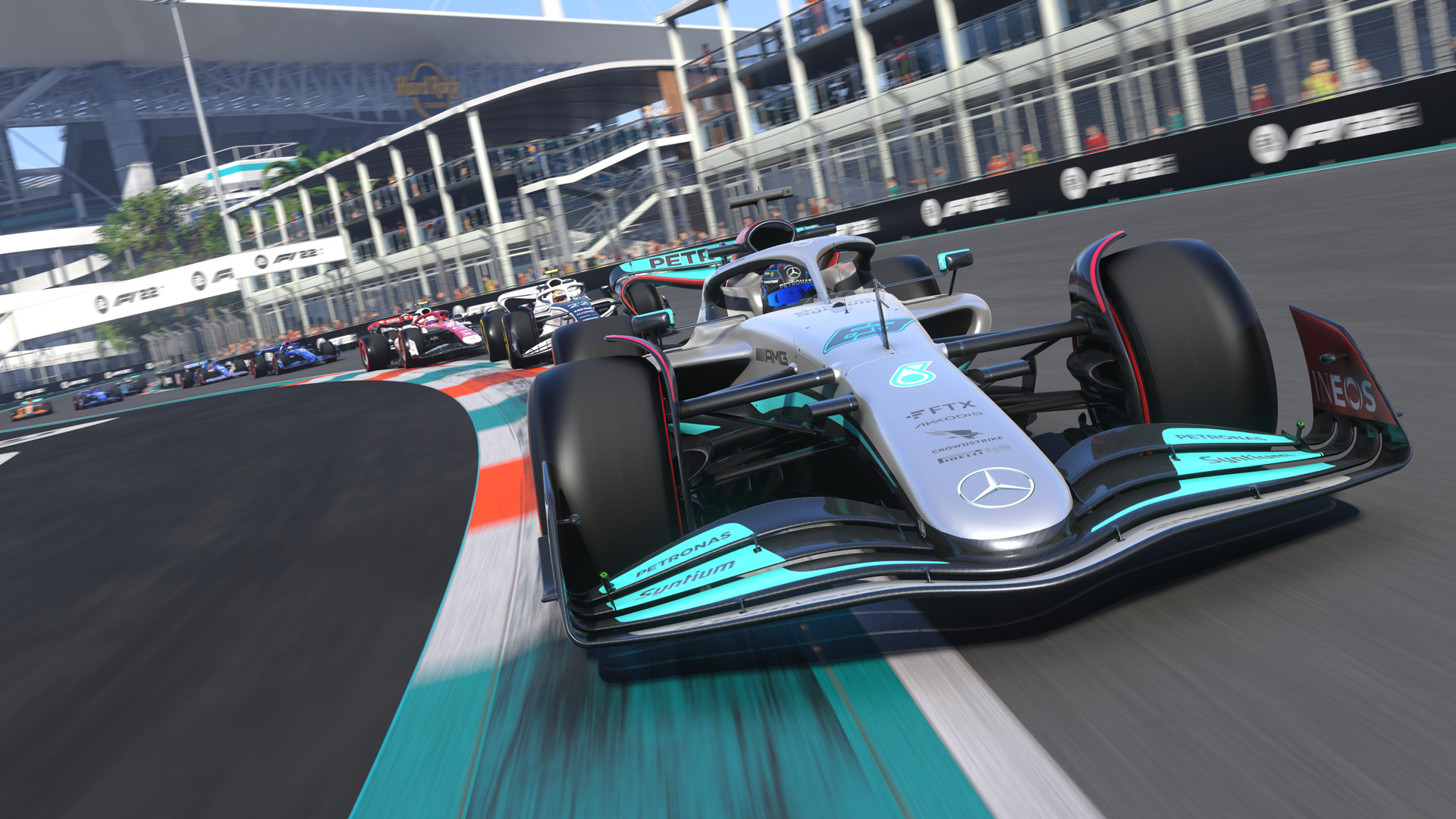 As lots of seasoned gamers may know, summer is rarely associated with exciting new game releases and more with title announcements for the end of the year and beyond during the events such as Summer Game Fest, Xbox and Bethesda Games Showcase or Nintendo Direct Mini. However, one can still be surprised that even during this hot season (in terms of temperatures at least…), several interesting hot video game releases of more and less well-known titles can be spotted in the wild.
Let's gather the most interesting releases of July and August in one place:
July 1 –  F1 22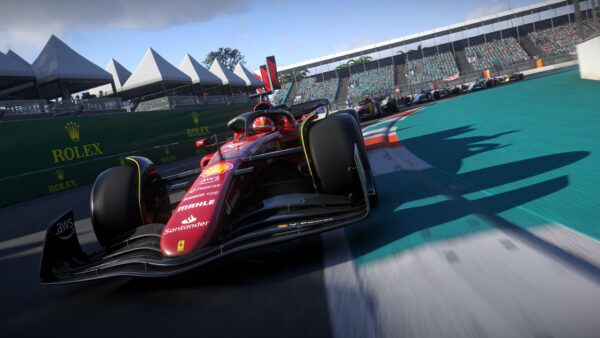 F1 22 is a must-have for sports and racing game enthusiasts. After the acquisition of Codemasters with EA Games, this instalment of the official game of the FIA Formula One World Championship will be released as part of the famous EA Sports family of sports video games. New interesting features of F1 22 include in-depth customization and management of your F1 team, sprint races, collecting and racing with supercars in special challenges and a fully integrated VR mode allowing for racing from the cockpit of the F1 racing car.
Check out the deals for F1 2022 and F1 2021 on K4G.com!
July 8 – KLONOA Phantasy Reverie Series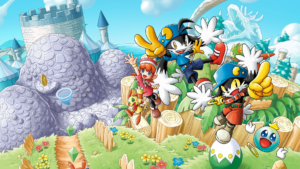 Klonoa is a series of critically acclaimed platformers published by Namco (currently Bandai Namco Entertainment) featuring a dream world of Lunatea which the main character called Klonoa has to save from various dangers utilising his "Wind Ring" and "Wind Bullets" to inflate and defeat enemies, or even use them as extra platforms to bypass various obstacles. Those who had no previous experience with the series are in luck, as KLONOA Phantasy Reverie Series is a collection of remastered versions of Klonoa: Door to Phantomile and Klonoa 2: Lunatea's Veil, the first two games in the series. These remasters feature high framerate, visuals up to the 4K resolution, selectable difficulty levels and even a two-player cooperative mode.
Check out more platforming games on K4G.com!
July 12 – XEL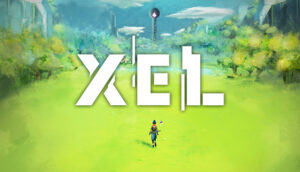 Those who are looking for a vibrant and mysterious action-adventure game, XEL might be a great choice. Its sci-fi fantasy setting with a strong emphasis on story, paired with top-down 3D hack and slash gameplay featuring parrying, dodging, a plethora of weapons, gadgets and abilities such as time-space travelling makes for a great package for fans of sci-fi fantasy and hack and slash games.
For more hack and slash games, check out this offer on K4G.com!
July 19 – Stray | Forza Horizon 5: Hot Wheels DLC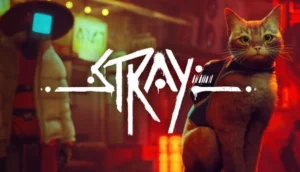 Ever wanted to see what it is like to be a cat in a dystopian reality? Now you have the chance with the new "third-person cat adventure game" developed by BlueTwelve Studio. The player can take advantage of the mobility and agility these cute little furries are known for to traverse through the mysterious cyberpunk world and uncover the mystery behind the city's past while avoiding various threats such as droids and people with monitor-like contraptions in place of their heads.
Check out our deals for Stray and other third-person games!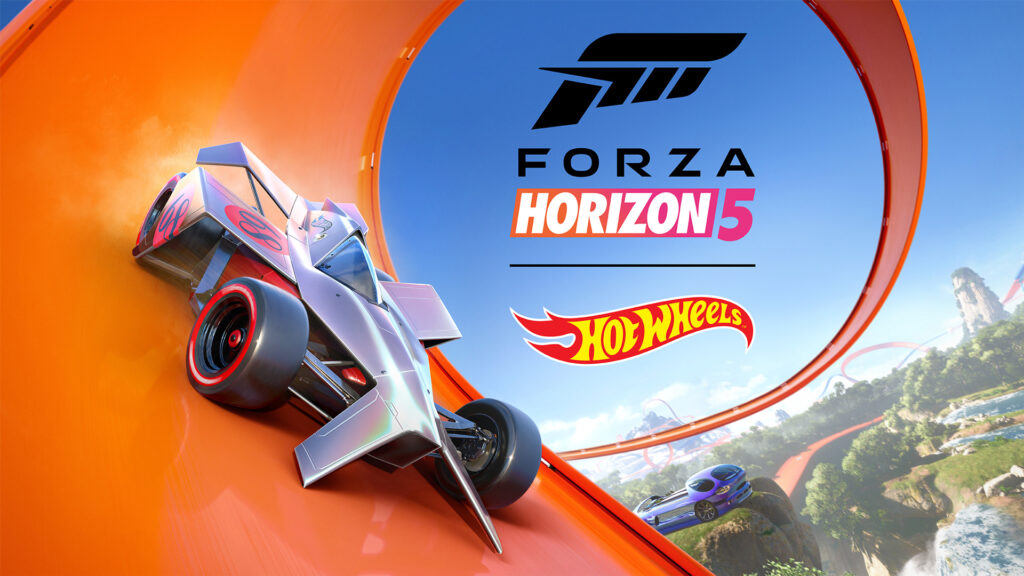 Now for something completely different – Hot Wheels are back in Forza Horizon! This brand new DLC for Forza Horizon 5 introduces 10 new cars based on the most iconic die-cast car model brand in the world. Additionally, the player can pull off crazy stunts on the Hot Wheels inspired track featuring crazy loop-de-loops, corkscrews and more with the addition of over 80 track pieces which can be built, shared and placed high above the Mexico map of Forza Horizon 5.
Take a look here for more racing games and official Hot Wheels titles on K4G.com! 
August 9 – Two Point Campus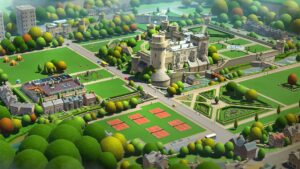 Think that you would be able to build and maintain a successful University? Maybe even a better one than you were attending to? Two Point Campus is the continuation of the Two Point Hospital – a management simulation that focused on building and managing a health facility. This time, the player's goal will be to manage the whole University campus in any way they want. Build new facilities, place pathways, trees, benches, sculptures, fountains and more! Moreover, players can observe their university students, explore their interests, allow them to make new friends and form clubs to make their time at University one of the best in their lives!
Here are the deals for Two Point Campus and other simulation games on K4G.com!
August 12 – Marvel's Spider-Man Remastered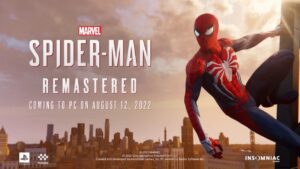 The PlayStation 4's hit blockbuster title Marvel's Spider-Man is getting remastered and it is coming to PC! Sony Computer Entertainment is continuing its effort to port its most acclaimed PS4 exclusive games to the PC platform and the newest project is a remastered port of Peter Parker's webslinging adventures as Spider-Man. Make New York your playground with a vast repertoire of moves and smooth traversal options. Fight with the iconic Spider-Man comic series villains and experience the full story with the included DLC content of Marvel's Spider-Man: The City That Never Sleeps and its additional three story chapters.
Check out previous PlayStation 4 exclusives that were ported to PC such as God of War, Horizon Zero Dawn, Death Stranding or Days Gone.
August 20 – Madden NFL 23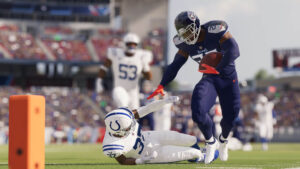 Brace yourselves, American football fans! EA Sports is back with the next instalment of one of the longest-running sports video game series, dating back to the late 1980s. Madden NFL 23 includes a variety of game modes such as Face of the Franchise: The League allowing players to take the role of a freshman at a skill position of their choice, improve with every game and become one of the greatest football players of all time. Madden Ultimate Team is also back – build your dream team of football all-stars, compete with other players online and win rewards to upgrade your roster. 
Take a look at other Madden NFL and sports games on K4G.com!
August 23 – Saints Row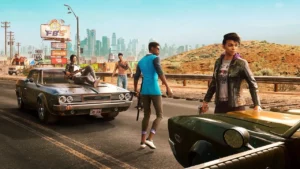 After the over-the-top "Superhero US President saving the earth from aliens in a Matrix-style simulation" Saints Row IV's story, the developer Volition went back to the drawing board and created the complete reboot of the series called… Saints Row. Fret not, this new direction for the series does not stay away from the grotesque and hilarious open-world style of the first four instalments, although this time the "craziness" factor has been dialled back to the levels of Saints Row 2 and Saints Row The Third. So instead of superheroes, we have young gangsters, lots of guns, vehicles of any kind and funky gadgets to kick other gangs out of the city of Santo Ileso. The customization, which has been a hallmark of the series, is also back with full force, allowing for in-depth customization of your main character, vehicles, and weapons.
For Saints Row Reboot and more open world games, check our offer on K4G.com!
August 30 – Destroy All Humans 2: Reprobed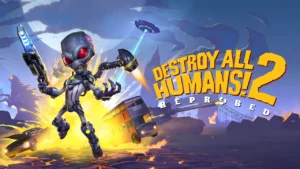 The bane of humanity's existence, the evil alien Crypto goes on a destructive holiday across the Earth. The follow-up to Destroy All Humans! Remake developed by Black Forest Games setting takes our anti-hero to the 1960s – meaning a ton of references to the cold war, hippies and "illegal substances" use. The sequel continues with the over-the-top bombastic gameplay of the first game and features much bigger open-world levels, new weapons and abilities and even a two-player split-screen co-op mode. In short, this title provides a similar gameplay experience to Destroy All Humans!, but turned up to 11!
Check out our offers on Destroy All Humans 2: Reprobed and similar action games with split-screen mode.
And that wraps it up for July and August 2022. Although summer is not the peak gaming season, one can still find many interesting titles which could have been obscured by big gaming releases in the following months such as Call of Duty Modern Warfare II or Starfield. We hope that these summer game releases will make the time spent in high temperatures much more pleasant.